This is a series in which I detail the things I love and hate, outlined by letters of the alphabet. Miss the previous installment of this series? Here's a link to Things I Love, A-M and Things I Hate, A-M.

Neon signs
There are certain cities that seem to hold a great legacy of neon signs. Vancouver is a wonderful example. I guess Las Vegas too, but I haven't been there. This is a fun Flickr to check out if you enjoy neon signs too.

Old people who look like Santa
I just think this is fun, they often play it up too.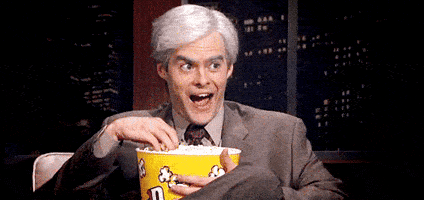 Popcorn
Popcorn is my favourite junk food. I had an airpopper, but it literally konked out on me. So, I recently learned how to make popcorn on the stove top. It is revolutionary and so much better.

Quotes
I enjoy a good quote. I tend to gravitate to those from literary characters or classic authors. Good advice, Oscar.

Road Trips
When I travel, I tend to go by car. I drove to Chicago. I also drove to Seattle and back. It is a great time to reflect and get back really just being you- no impressing anyone. Just you and the road.

Sparkling water
I really have a problem with sparkling water. I drink a lot of it. I don't drink soda, but sometimes you want something bubbly. This is a great, calorie-free, chemical-free alternative. When I go to the USA, I usually bring back several cases because they have way more variety than we do here. The above is my favourite brand.

Travel
I love to travel. I didn't do a lot of it when I was younger and I really regret that. But I've been trying to go somewhere new every year. So far in 2015 I haven't been able to make that a reality because I have been saving a lot of money for my upcoming move. Above is me in front of Buckingham Fountain in Chicago. I walked along Lake Michigan endlessly when it began to vicious downpour. I ran to a small shelter near the fountain and watched the scheduled light show with music. It's a great memory for me.

Using the Shazam app
This app is great! I use it often in clubs, the mall, with the radio in a vehicle. I also try to use it with people's conversations… it doesn't work and I'm usually drunk when this occurs. True Story. And yes, I did make that photo.

Vinyl
I bought my first record player when I had just barely graduated high school. I found it at a thrift store and it continues to work to this day. I know I should invest in a better one, but I just haven't. I like to play records in my sunroom when the weather is nice.

Walking
I walk everywhere. Last weekend I walked for 2 hours. The weather was nice and my legs work just fine. I walk to work, to the grocery store, to the gym. Everywhere I need to go is walking distance, so why wouldn't I walk a lot?

X… xylophone? 
So, not a lot of things that I like start with X… But to be honest, when I was in elementary school, we had a music room that was filled with wooden and metal xylophones. I do think they make beautiful sounds and they always remind me of a simple childhood time where we sang in choir and listened to the Bellybutton song on record. And they actually looked almost identical to this photo.

Yoga
I'm not great at yoga, but I do enjoy it. I find it gives me a time to literally think about nothing. I get so focused on doing the poses that my worries and thought just completely disappear.
Zucchini
One of my all time favourite vegetables. Zucchinis are so versatile- you can make a cake or a pasta with them. I like to grow these in the summer. The plants get so large and you can grow a squash the size of your head. But, you shouldn't. The above photo was taken from my community garden plot last summer.
Well, that's all for this installment. Stay tuned for the things I hate…